Five Free Programs Everyone Should Have
Five Free Programs Everyone Should Have
Hey guys, welcome back to yet another installation in my computers and electronics blog. This week I am going to shine the spotlight on some freeware programs that are amazing and that I think everyone should have installed on their Windows machines. I recently bought a slightly used HP 2000 notebook PC online and I wanted to set it up before giving it to a friend so I thought why not list all the programs I install on the computers I use? Before I start I want to mention that these will all be fairly simple to run programs as they need to run on an old HP.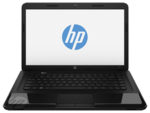 HP 2000
CCleaner
CCleaner is a wonderful program that I have been using for years. This program finds any un-used or unneeded information on your computer and permanently deletes it. This includes files in your recycling bin, search histories, key logs and so much more. A cleanup can take anywhere from 10 seconds to a minute when you will then be shown the total amount of files deleted and where the were located. This is a great tool on computers with lower RAM as you can make sure to constantly keep it from being burdened down. There is a also a built in registry cleaner that can find missing register values and the solutions for what to do with them. With an included start up program tool to help cleanup all your startup programs this program is an essential for the person who is wondering why their computer is running so slow all the time. You can download CCleaner here https://www.piriform.com/ccleaner.
Clover
Following the trend of programs starting with 'C' we have Clover. Clover is a Windows enhancement program that brings that tabs from Google Chrome to Windows Explorer. This is extremely helpful to anyone who is doing work that involves moving around lots of data as you no longer need to have 7 different windows open for explorer. Ir takes a little bit longer to open sometimes than normal explorer but on machines running older operating systems it seems to run a little better. With the new versions of Windows there is bloatware to 'enhance' your search which seems to not work so well with this program, but I have had so many problems with these new enhancements that I uninstalled them on my work laptop with a week of getting it so I don't expect much problems on that front.
MalwareBytes Anti-Malware
If you go online in this day and age you need to have an anti-malware program and there is no program better than MalwareBytes. A free program, Malware bytes is designed specifically for finding and eliminating those cutting edge "Zero Day" threats. It works very well doing so, and has stopped many of infections from harming my computer. It isn't the greatest at defending your browser but they also have an Anti-Exploit tool as there is more Malware is injected into browsers than ever before. This tool can provide four additional layers of security for your browser, hopefully making it so you won't have your search engine hijacked anymore.
MalwareBytes AntiMalware
AVG Anti-Virus
You will still need an anti-virus program, and one of the best free ones out there is still AVG. You most likely have Windows defender installed on your machine from Microsoft, but if you have the power then it's good to have something else. AVG has been upgraded quite a bit over the last few years, and the latest version boasts an incredibly quick scan as well as some anti-tracking software for your browser. AVG has however received some unfair criticism as of late because of a supposed change to their EULA as people claimed it could then sell your information onto third parties but after taking a short read myself I can assure you that this is a very standard EULA for the industry. AVG also now has versions for phones and tablets and works perfectly on the Wacom tablet.
VLC Media Player
What computer would be complete without a media player? No good one, that's what. I have always dislike Windows Media Player and its bulkiness plus its inability to play most files but with an easy installation of VLC player I can play anything I want. This can also help you with newer computers that don't have the ability to play DVD's with their built in drive (thanks Microsoft!) so a media player;especially one this good; can be very valuable. VLC is also capable of playing the majority of music files along with podcasts and pretty much anything else you could think of. It can even play Blu-Ray disks with a little fidgeting. VLC is an easy to use program and if you ever do have problems doing something in it then there are a multitude of guides available online. I hope that these programs can be as useful to you as they are to me, fiddle around with them a bit and get used to them. Have a great week everybody, until next time.
VLC Media Player